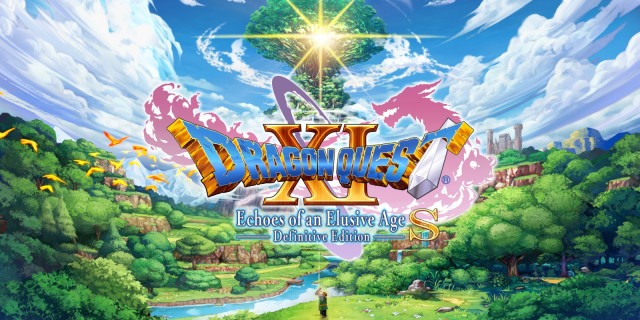 Release Date : Dec 4, 2020
Genre : RPG / Fantasy / 3D
Developer : Square Enix
Publisher : Square Enix
Interface language : English, MULTi9
Voice Language : English, Japanese
Tablet : sewn in (CODEX)
Minimum system requirements :
– Requires 64-bit processor and operating system
– OS: Windows 10
– Processor: AMD Ryzen 3 1200 / Intel Core i3-3330
– RAM: 8 GB of RAM
– Video card: AMD Radeon R7 260X / NVIDIA GeForce GTX 750, DirectX 11
– Disk space: 30.5 GB
Description :
DRAGON QUEST XI S is the latest chapter in the legendary RPG series from creator Yuji Horii, character designer Akira Toriyama and composer Koichi Sugiyama. The eleventh numbered part is a completely independent game, with new characters, a beautiful and detailed world, a refined turn-based combat system and an exciting plot that will be equally loved by loyal fans of the series and new players alike. Since its release in Japan, DRAGON QUEST XI has received several in-game awards and was highly praised by critics. Of particular note is the PlayStation Awards Platinum and the 40/40 perfect score from Famitsu, an influential gaming publication in Japan.
Features of the game
• Uncover a great mystery in an exciting fairy tale.
You are the Light, the reincarnation of a hero from time immemorial. You are considered a demon, the dogs of the evil monarch are not lagging behind, but an adventure awaits you ahead that will help uncover the secret of your fate and save the doomed world. Get ready for a gripping story with plot twists that will make you forget everything.
• Assemble an interesting team.
On the way, you will be accompanied by a charming squad of adventurers with a rich biography and deep characters. The characters in DRAGON QUEST literally come to life with the unique style of the famous manga artist Akira Toriyama.
• Explore a huge, beautiful and living world.
Adventure awaits at every turn. Watch NPCs live their lives as monsters adjust to their surroundings. Explore all corners of the world on foot, on horseback, or more creepy animals.
• Immerse yourself in classic turn-based combat with modern elements.
Simple, but unique game mechanics will suit both beginners and the most experienced DRAGON QUEST fans. Enjoy the adventure, gain incredible new abilities and defeat even the most dangerous opponents with strong allies.
• Have fun and save the world.
There are many side quests, addicting mini-games and other content for over 100 hours of play. You will have to face incredible difference in abilities and unimaginably strong villains … but even in moments of danger, there is a lot of fun and interesting, if you know where to look.
• Challenge yourself in a Draconian adventure.
This harsh mode will allow you to adjust various parameters and make the game really difficult.
Direct Play – No Install – DODI Torrent – Click Here