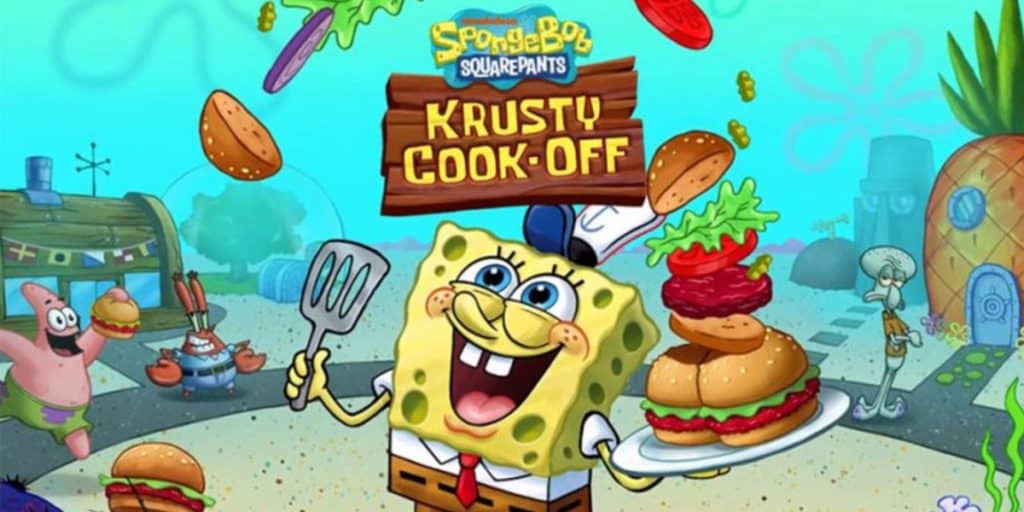 Release Year: April 29, 2021
Genre: Simulation
Developer: iLLOGIKA
Publisher: Tilting Point
System: Switch
Image: XCI
Game Version: v1.0
Language: Japanese, French, German, Italian, Spanish, Korean, Russian, Chinese, Portuguese, English
Let's Cook Krabby Patties!
The Nintendo Switch™ Exclusive "Extra Krusty Edition" of SpongeBob: Krusty Cook-Off is here! Join SpongeBob and his friends on an epic adventure to become the best Fry Cook under the Sea in this fast paced and hilarious cooking game – re-designed for the Nintendo Switch! Plus, unleash four brand-new, Nintendo Switch exclusive power-ups to help you show off your skill behind the grill!
NFO
– Modified Yuzu (Portable) (v1.4.1) included thanks to Sineater213
– Open Yuzu in the Yuzu Early Access Folder
– Plug in your controller
– Drag a game into Yuzu
– Start playing
Downloads –

325 MB
Torrent –  Click Here  – or – Click Here
Pixeldrain – Click Here
OneDrive – Click Here