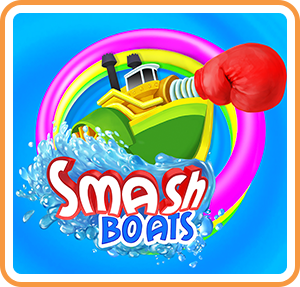 Release Year: February 08, 2021
Genre: Action, Arcade, Sports, Strategy
Developer: Smash House Games
Publisher: Smash House Games
System: Switch
Image Format: XCI
Game Version: v1.2.1117
Language:French, German, Chinese, English, Spanish, Italian
LET'S GO SMASH! Bash, crash and smash your way through bizarre pools, enemies and hazards while trying to collect enough stars to become the ultimate SMASHER!
Smash Boats is an action game with a seemingly simple goal inspired by the golden age of arcade games, which is to smash everything in your quest to unlock and conquer all the pools! Sounds easy; but, with relentless enemies, zany Mayday events, and unusual water hazards trying to hinder your progress, the goal is anything but easy!
NFO
– Modified Yuzu (Portable) (v1.4.1) included thanks to Sineater213
– Open Yuzu in the Yuzu Early Access Folder
– Plug in your controller
– Drag a game into Yuzu
– Start playing
Downloads –

306 MB
Torrent –  Click Here  – or – Click Here
Gdrive – Click Here
MULTiMirrors – Click Here
MegaUp – Click Here
OneDrive – Click Here