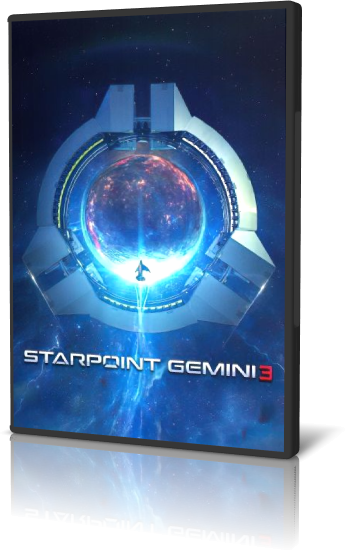 Release Date : 05 November 2020
Genre: Action | RPG | Simulation
Developer: Little Green Men Games
Publisher : Little Green Men Games
Platform : PC
Publication type : RePack
Interface language : Russian, English, MULTi10
Voice Language: English
Tablet: present (CODEX)
SYSTEM REQUIREMENTS:
Requires 64-bit processor and operating system
OS: Windows 7/8/10 (64-bit only)
Processor: Intel® Core ™ i5-3470 or AMD Ryzen ™ 3 1200
RAM: 8 GB of RAM
Video card: GeForce GTX 1050 3 GB or AMD Radeon ™ RX 560 4 GB
DirectX: Version 11
Disk space: 39 GB
GAME DESCRIPTION:
Relax in the captain's chair as Captain Jonathan Bold embarks on an open-world adventure in Starpoint Gemini 3! Meet incredible characters, engage in mind-blowing gunfights, conclude risky contracts and create unique equipment, gradually learning more about Bold's dark past.
Intense space battles await you, in which both you and your ship will have to act to the limit. Equip your ship with the latest science and technology. Shoot enemies from a distance with long-range cannons, smash them to pieces right at point-blank range with blasters and salvo systems, or pour fire from good old machine guns at a medium distance. Complement all this with a wide assortment of different skills – and become a horror that brings death and destruction.
Additional information about the game
RESEARCH
Explore Gemini and other systems in the company of ADA, your cybernetic companion. Scan anomalies, collect wrecks of old ships – and so that ADE does not have to be bored, do not forget to look into asteroid caves and alien ruins. Dangers await there at every turn, but ADA is perfectly controlled with weapons and energy shield and will be able to stand up for itself.
MONEY
Earn credits by completing all kinds of orders from bartenders. If you don't like working for your uncle, mine ore, scan anomalies and collect space debris, and then sell it all to whoever pays the most. It is even more profitable to get blueprints and make items for sale using them: this way you can get a very decent amount. And don't forget that the best weapons can only be made by yourself!
IMPROVEMENTS
Combine different ship modules with each other and build your dream ship! At your service is a wide range of hulls, engines, wings and so on – it depends only on you what your ship will be like. Of course, all this is not only for beauty: each improvement provides certain bonuses.
LARGE PLAY
Start small and eventually ascend the bridge of the huge ship from the famous Horizon automated shipyard. Buy such a ship, improve its basic systems, weapons and abilities – and show everyone who is in charge here.
MODIFICATIONS
At the heart of Starpoint Gemini 3, our proprietary game engine makes it easy to create mods (both simple and complex) and connect them right in the game launcher. Have fun!
Game features
• The largest game world in the history of Starpoint Gemini, consisting of three different planetary systems.
• Intense and dynamic space battles, allowing on the fly to change weapons and choose your own style of play.
• A complete set of role-playing options that will make your character even more capable.
• Modular ship upgrade system.
• Take possession of a huge ship and show everyone who is in charge here.
• A system for assembling new items that can be put into business or sold.
• A sea of ​​different possibilities: from mining to exploring the distant corners of the universe.
• A unique chance to shed light on shocking truths about the life of other colonies and the fate of alien races.
• A whole lot of characters with their own characters, different storylines and factions.
• Gripping storyline from the pen of Darko Makan, the official writer of Marvel and Star Wars comics.
• Unique digital companion ADA, which will help the player to uncover the dark past of Bold.
• Detailed views of distant planets; visit them all!
Repack Features

Based on Starpoint Gemini 3-CODEX Iso Release: codex-starpoint.gemini.3.iso (19.1 GB)
Language : MULTi10
Language can be changed in GameLauncher.exe
Repack Size : 9.7 GB
Final Size : 36 GB
NOTHING is cut, NOTHING is recoded
Installation time  7 – 12  mins
Repack by DODI
PLZ SEED , DONT HIT & RUN
Download Mirrors
Torrent – Click Here 
MegaUp  –  Click Here
Gdrive – Click Here
OneDrive  – Click Here
Parnex OneDrive – Same as Torrent – Click Here