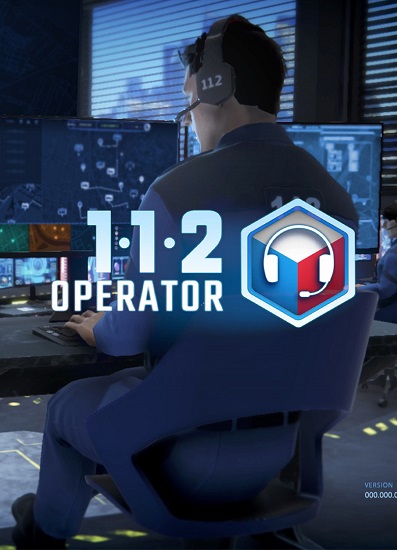 Release Date : April 23, 2020
Genre: Simulation | Strategy | Management
Developer: Jutsu Games
Publisher : Games Operators
Platform : PC
Publication Type : RePack
Interface language : Russian / English / MULTi8
Voice Language: English
Game Version v.0.200423.3 229w-cb
Tablet: Present (CODEX – CrackFix)
SYSTEM REQUIREMENTS:
64-bit processor and operating system required
OS: Windows 7 SP1 +
CPU: 2 Ghz
RAM: 6 GB RAM
Video Card: NVIDIA GeForce GT 650
DirectX: Version 10
Disk Space: 4 GB
GAME DESCRIPTION:
112 Operator allows you to manage rescue services in any city in the world! Coordinate the work of rescuers, take challenges and cope with emergency situations caused by weather, transport and seasonal changes. Help the city cope with serious dangers: riots, organized crime, terrorist attacks, natural disasters and more !.
Additional Game Information
Danger has become more serious
Your help is needed now more than ever: danger has taken on a new dimension in the sequel to the famous game 911 Operator. Go through many different levels: from the supervision of a small area to the coordination of several dispatchers in a huge metropolis. Full 3D visualization will allow you to see the work of rescuers in full detail. More than a hundred thousand areas are waiting for your attention. Among them are individual districts and municipalities, as well as tens of thousands of real cities from around the world.
Attention to all posts: a storm is coming …
The weather will change, following real historical data. Track the course of events day and night, in different transport conditions and at different times of the year. Please note that extreme weather conditions can lead to disasters. Fight forest fires and don't let them spread on the map. But remember: the weather is not your only opponent. Keep your eyes open when dealing with terrorists and mafia showdowns.
112, what happened to you?
Accept calls from people who need all kinds of help. You will never guess who will be on the other end of the line: you may have to face a terrible murder, give urgent instructions on indirect heart massage or grind your teeth when you hear another lover of practical jokes.
This is my job, ma'am …
In the new Career mode, you have to choose one of the European cities and test yourself. Can you go all the way to the pinnacle of a rescue dispatcher career? Follow the orders of your superiors and watch how your actions are reflected in subordinates and those whom you help. Sometimes a mistake is punishable only by a letter of censure. Sometimes it affects your own life. You can also play special scenarios in any city in the world and create your own rules in free play mode.
Request support!
Drive the best professionals with advanced equipment and vehicles. Choose for yourself who to throw in the operation: special forces, search and rescue helicopter or riot control group. The tactical review mode provides you with a complete picture and allows you to command forces on the spot.
Game features
• Expandable maps of REAL CITIES, enlarged 25 times, with three-dimensional buildings
• A new set of calls, emergencies and major incidents.
• Completely remodeled campaign with goal system, email and storyline
• change of time of day, weather, season and traffic situation – all this now affects the course of events and rescue operations
• new fire propagation mechanics: fire can destroy entire regions, and dozens of troops are needed to fight it
• regional specifics: the game now depends on local legislation and on the type of terrain (slum, business center, sleeping area, industrial zone / forest, etc.)
• a new visualization of the situation on the spot: an accurate and intuitive picture of what is happening
• New team members: doctors, sergeants, dogs, robots, and more!
• Assistants can be assigned to districts!
• new equipment concept: items are now packaged
How to install
1- Run the installer as administrator
2- Click on the page
3- Press the up arrow on the keyboard
4- Click Install
5- Click Continue
6- Select installation destination
7- Click Next
8- Select a component
9- Install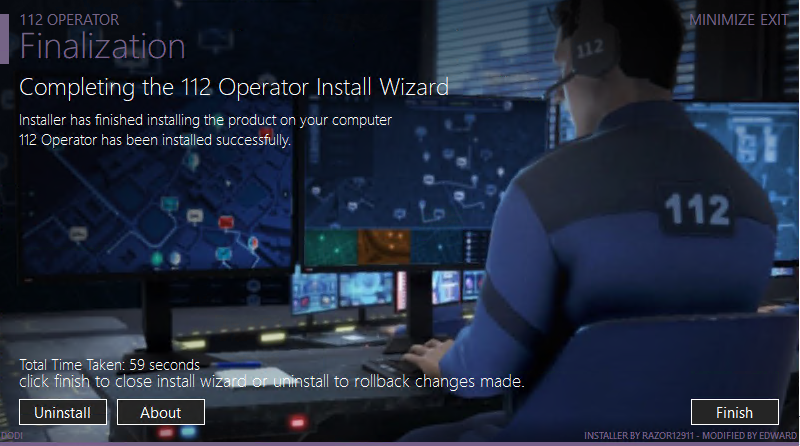 Repack Features
Based on 112 Operator-CODEX
112 Operator Crackfix-CODEX applied
Game version: 0.200423.3229w-cb
Language : MULTi8
Audio : English
Language can be changed in game settings
Repack Size : 1.2 GB
Final Size : 4 GB
Lossless repack , Nothing removed OR  re-encoded
Install Time : Less than a minute
Repack By DODI
PZ SEED , DONT HIT & RUN
Download Mirrors
Torrent – Click Here
Mirrors – Click Here
Gdrive – Click Here