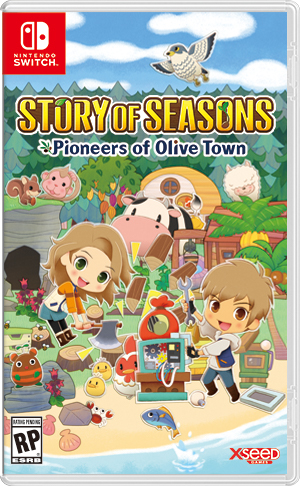 Release Year: March 23, 2021
Genre: Simulation, Role-Playing
Developer: Marvelous (XSEED)
Publisher: Marvelous (XSEED),SEGA CORPORATION
Image Format: XCI
Game Version: v1.0.3
Build Your Farm From the Ground Up!
Welcome to Olive Town, a peaceful community established by your trailblazing grandfather and his friends. Now that you've taken over his farm, it's your job to carry on his legacy.
NFO
– Modified Yuzu (Portable) (v1.4.1) included thanks to Sineater213
– Open Yuzu in the Yuzu Early Access Folder
– Plug in your controller
– Drag a game into Yuzu
– Start playing
Downloads –

3.4 GB
Torrent –  Click Here  – or – Click Here
MULTiMirrors – Click Here
MegaUp – Click Here
OneDrive – Click Here